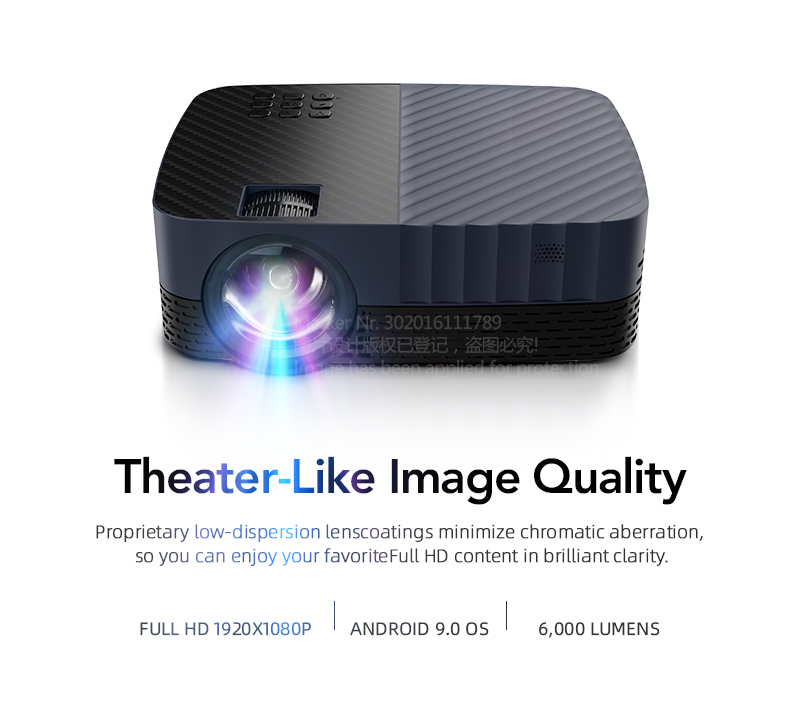 Enjoy Fun of More Interaction
Link your mobile phone, game console, set-top box, etc. through wired and wireless means. Show your thoughts share your happiness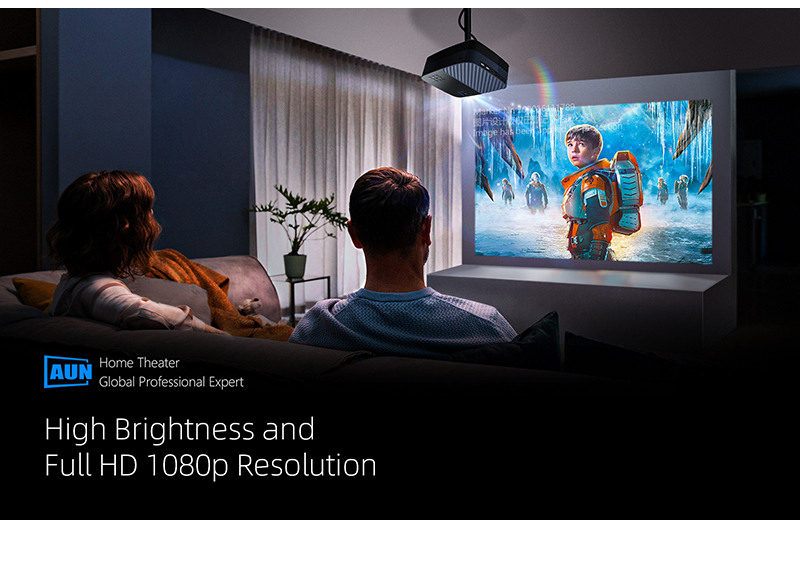 1` Full HD Resolution (Just for Z5S)
2` Sync the screen of your smartphone (Just for Z5S)

3` Built-in Android 9.0 (Just for Z5S)
4` Full HD 1920 x 108

Full HD physical resolution (for Z5S)
AUN Z5S Has 1920x1080P full HD resolution. it delivers stunning detail, vivid color, and beautifully immersive images that transport you from home to the local cineplex.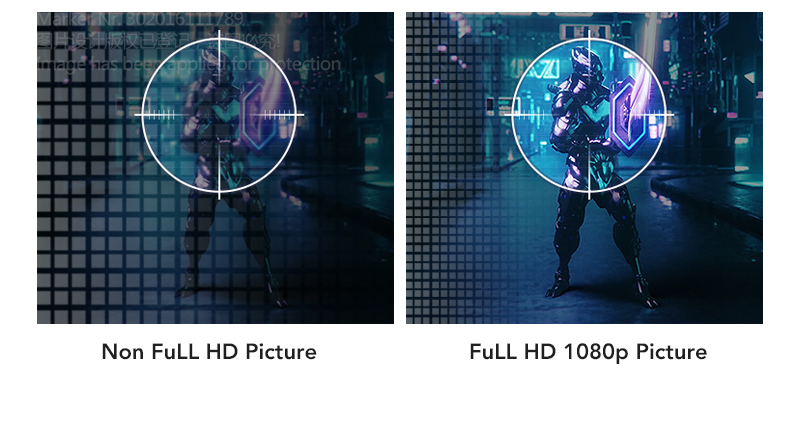 Super heat dissipation, super quiet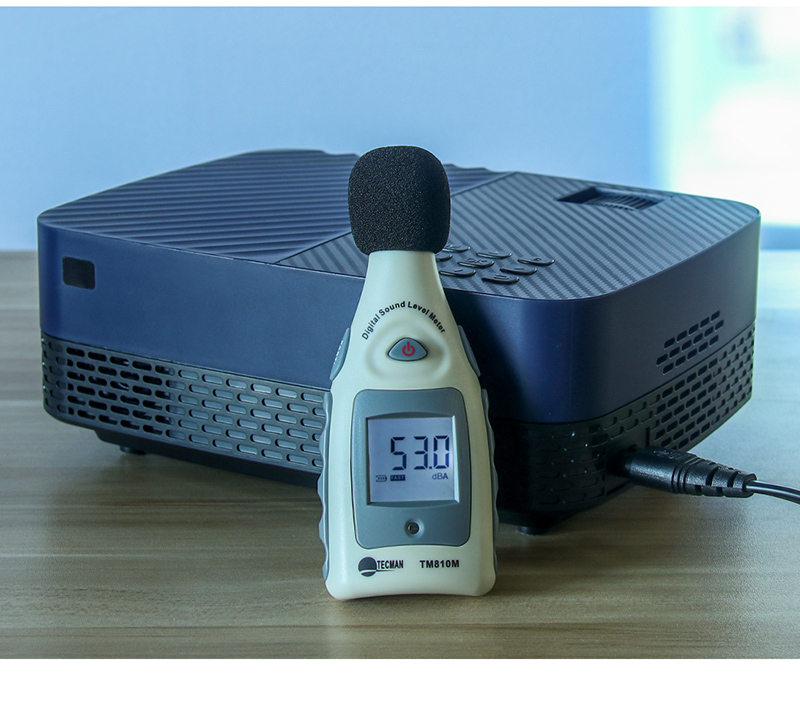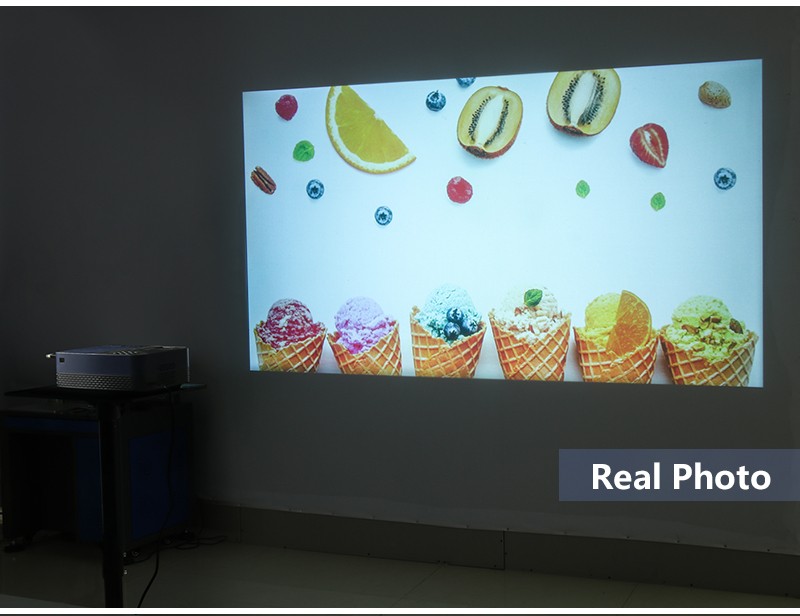 Real product Demonstration
Taken in Shenzhen, China, on June 15, 2021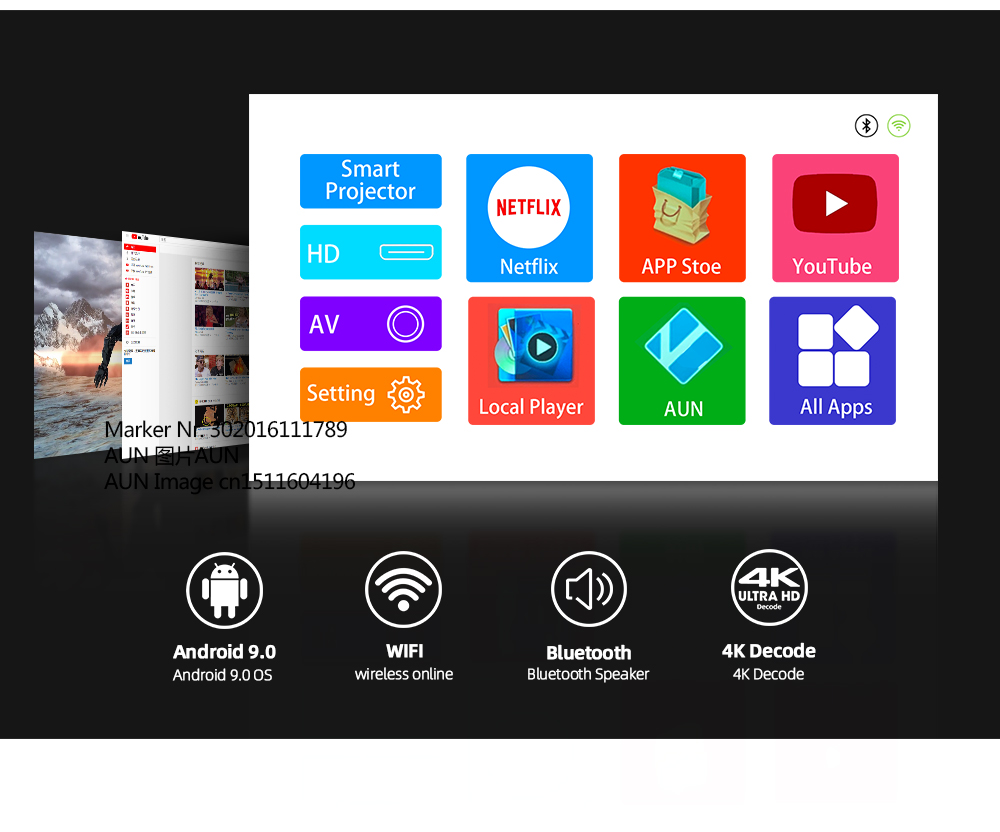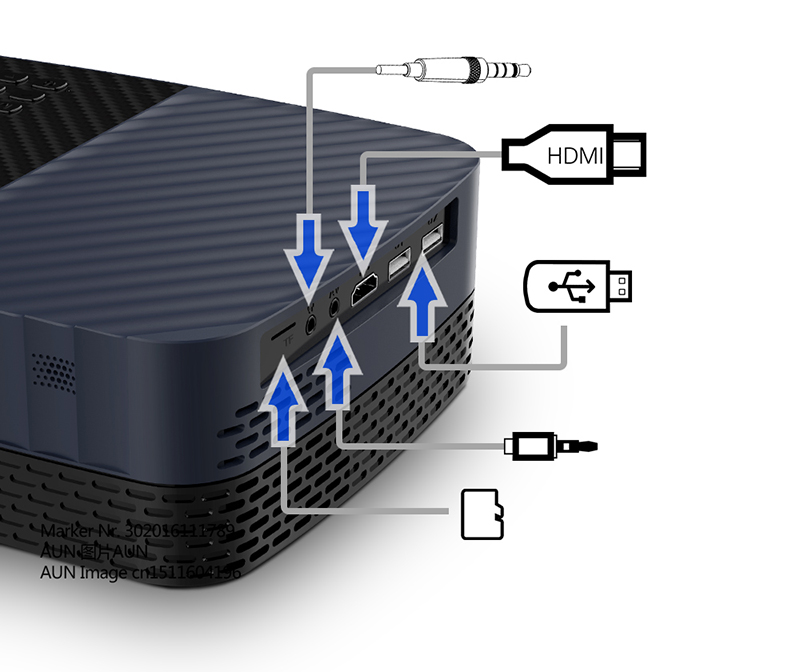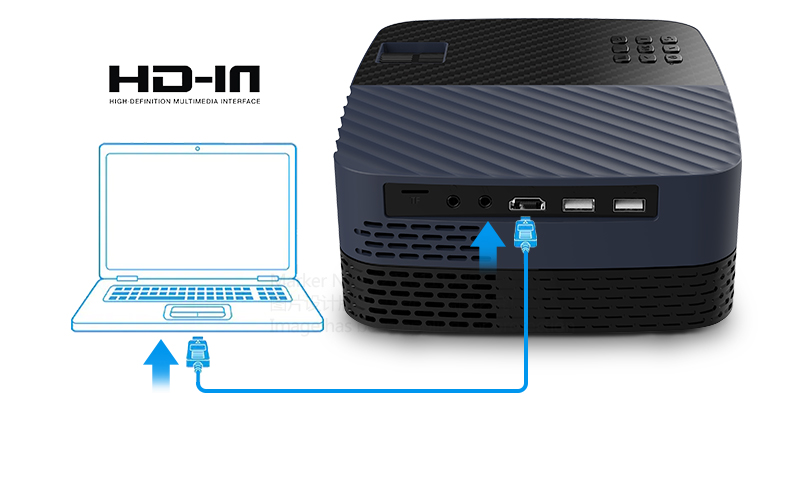 Easy installation
Whether in your backyard, Bedroom, bathroom, kitchen, Z5/Z5S provides versatile entertainment anytime, anywhere.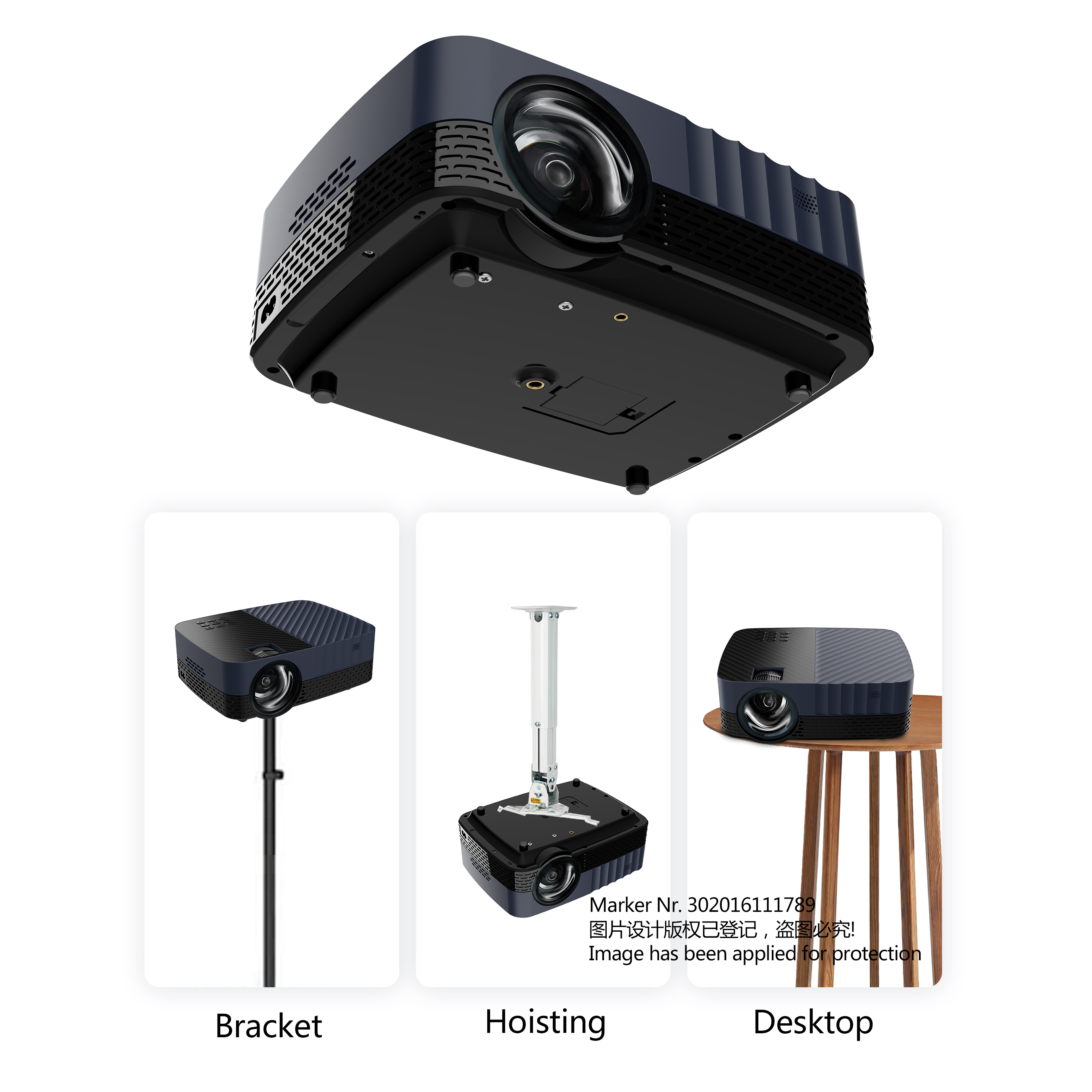 Easy to Focus
Fluctuation knob. Easily get the focused picture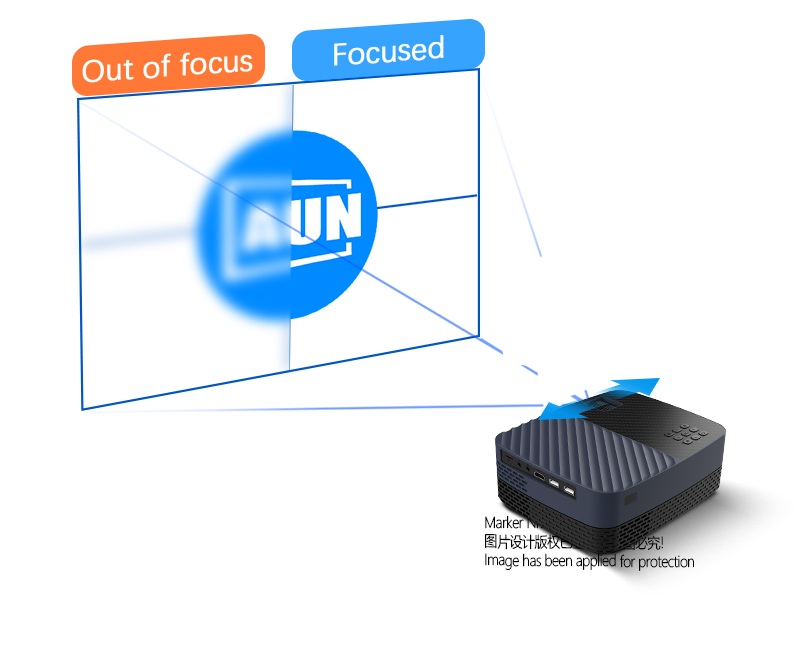 Built-in vertical keystone correction
Mini size and rich interface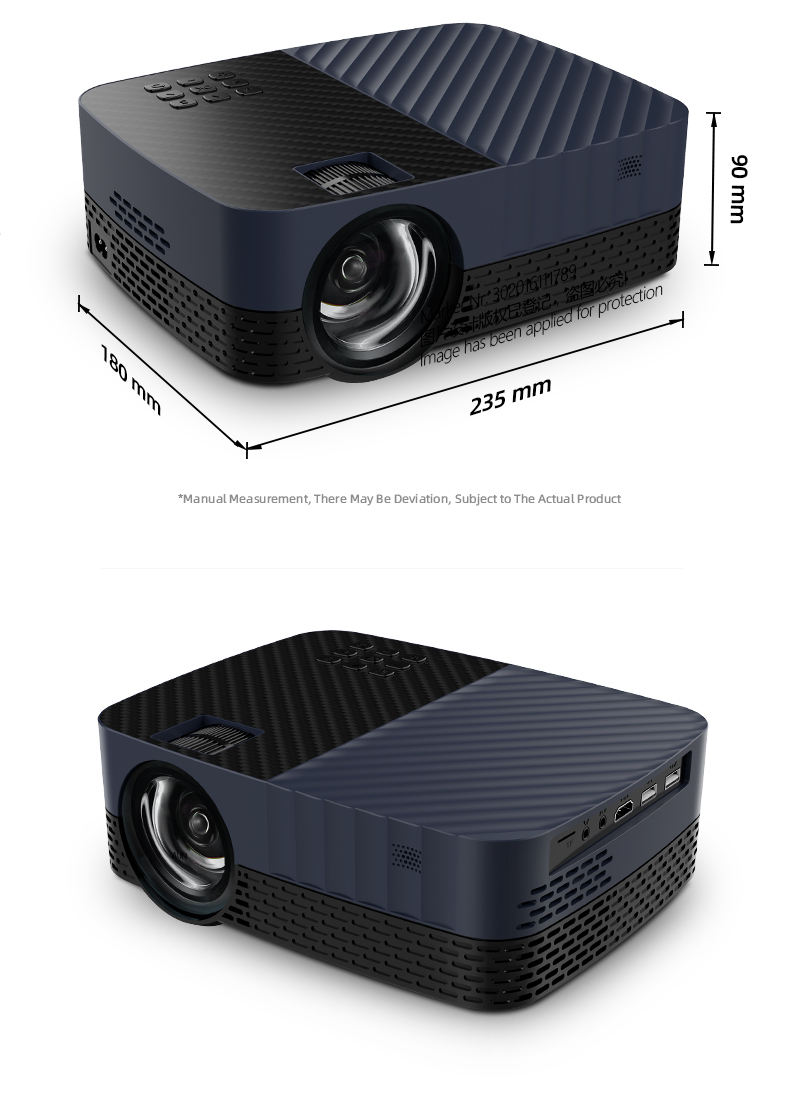 Standard Accessories
1· HDMI Cable
2· Power Cable
3· AV Cable
4· remote control
5· User Manual

Z5 Series Parameter
----------------------------------------------
Projection Parameters
● Display Technology: 4.3 LCD
● LED Life: 50,000 hours
● Z5 Native Resolution: 1280*720P
● Z5S Native Resolution: 1920 x 1080P
● Contrast: 1000:1
● Power: 70W
● Voltage: AC110-240 50-60HZ
● Speaker: 3W
System Parameters of 2Versions
----------------------------------------------
Z5S (Android 9.0 Versions)
● Z5S Native Resolution: 1920 x 1080P
● LED Luminance: 5,000 Lumens
● Operation System: Android 9.0
● CPU: MSD358
● RAM: 1GB
● ROM: 8GB
● WIFI: 2.4G
● Bluetooth: Bluetooth 4
● Screen Mirror: Eshare/Airplay/MiraCast
● 4K Video Playback: Through the built-in player
Support surfing the Internet to watch online videos via youtube, etc. Log in to your Google account and download the Android APK.
Z5 (Basis Versions)
● Z5 Native Resolution: 1280*720P
● LED Luminance: 4,500 Lumens
● Operation System: Multimedia playback system
● 4K Video Playback: Via HD Port
Built-in multimedia playback system. Support U disk to read videos and pictures. Connect audio and video output devices via HDMI, such as set-top boxes, XBOX, PS, Switch, computers, cameras and other devices, and show your ideas on a larger screen with full HD picture quality. You can also link Amazon TV Stick via HDMI. Realize online surfing.

----------------------------------------------