Portable Bluetooth Speakers Column Home Theater Wireless Stereo Bass With Mic Rdio Wireless Music Center System Stereo Subwoofer
Feature:
Soft feet allowed
The speakers stand, the dual woofers are located on the side, so you have
A true 360-degree high-definition audio experience.
Crystal clear HD audio and karaoke anytime
This is a high-quality high-power
Portable bluetooth speaker, no matter where you are, the subwoofer can attract people's attention
Go, whether you play music with your family or enjoy karaoke
friends.
Its technology is cutting
Edge with smart treble/bass control, professional steering at 24 hours 192 kHz
Bit, and a distortion rate of minus 120 decibels...means clear, clear HD
Audio anytime, anywhere.
It uses the latest wireless
Bluetooth 5.0 technology eliminates the need to look after your device,
It can be set in a few seconds, and the operation is extremely simple, even if you don't know how to do it
Use Bluetooth. If you prefer to use
Replace the AUX line. You can even use SD or TF card to preload music.
Has built-in
Ergonomic handle and soft foot pads at the bottom, so you can really take it away
Free speakers, absolutely relaxing.
This speaker has dual
Microphone support so that you can use the microphones together so that
This speaker is perfect for karaoke and parties with family and friends.
It also has built-in FM
A radio used when you are bored with your music. It uses rechargeable
Lithium-ion battery and even an extra USB port so you can charge your phone
If needed, other equipment.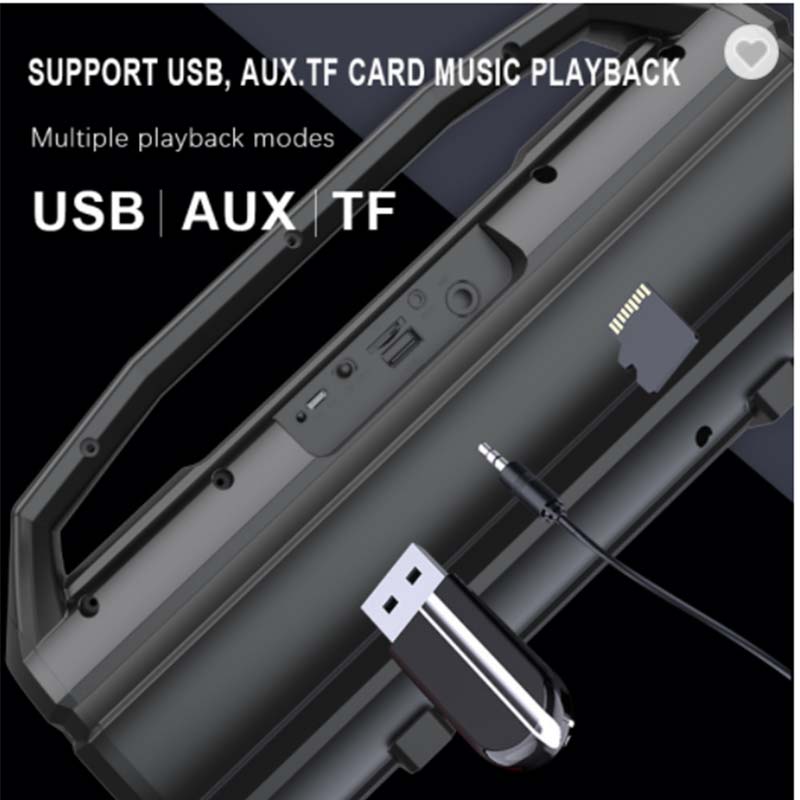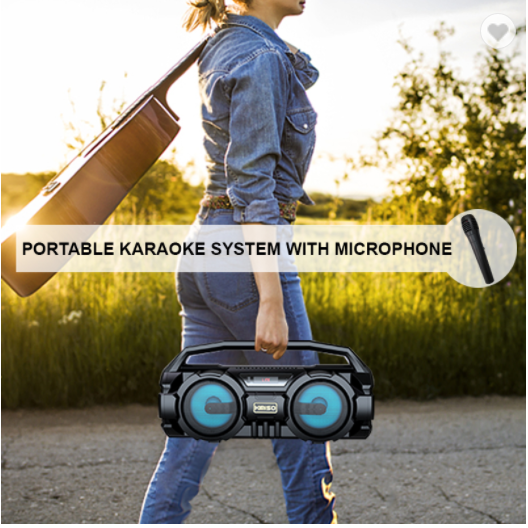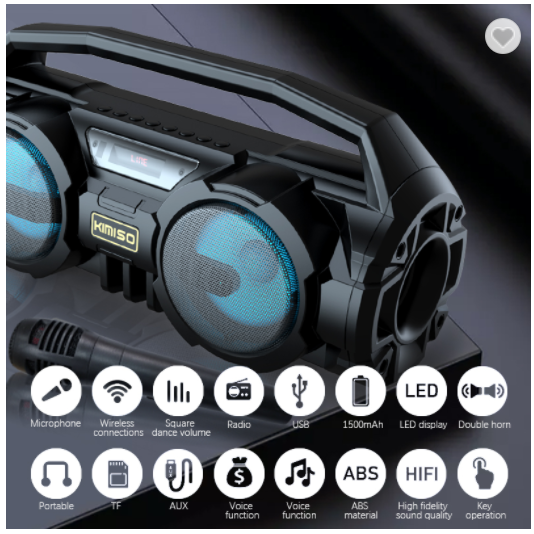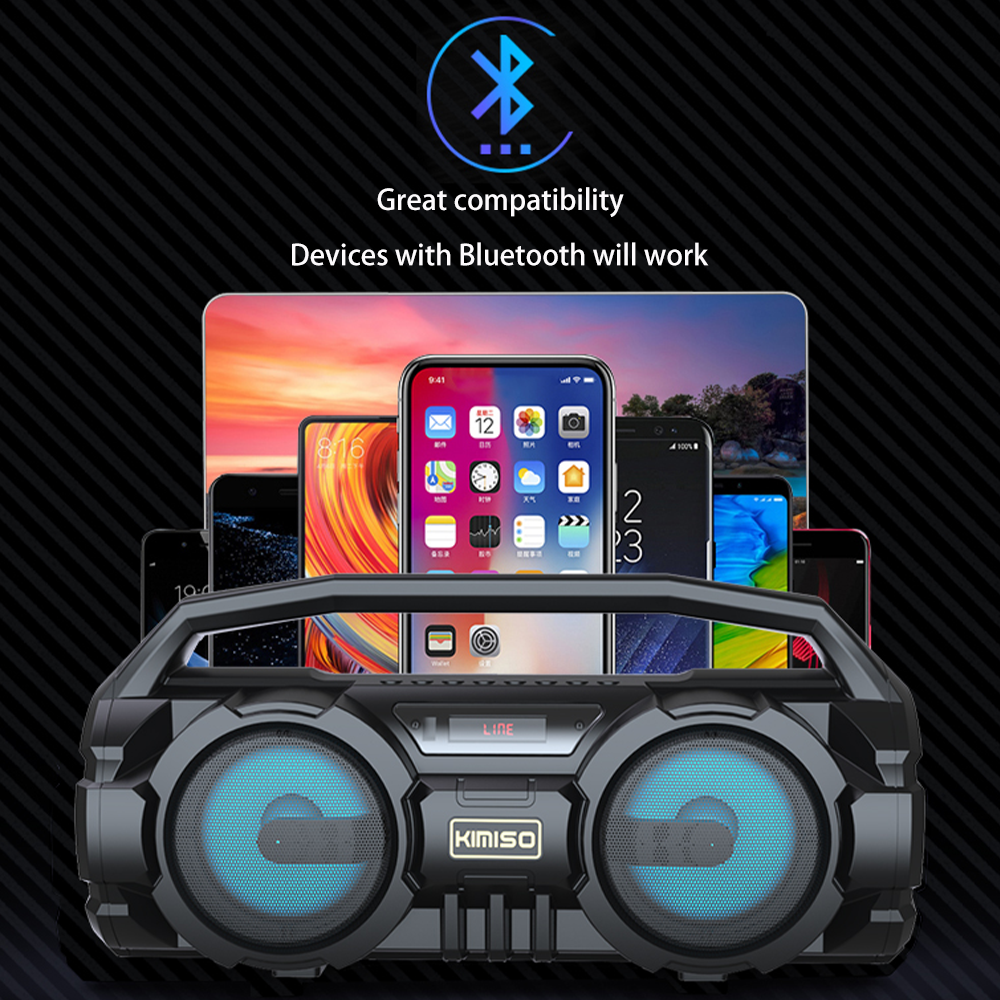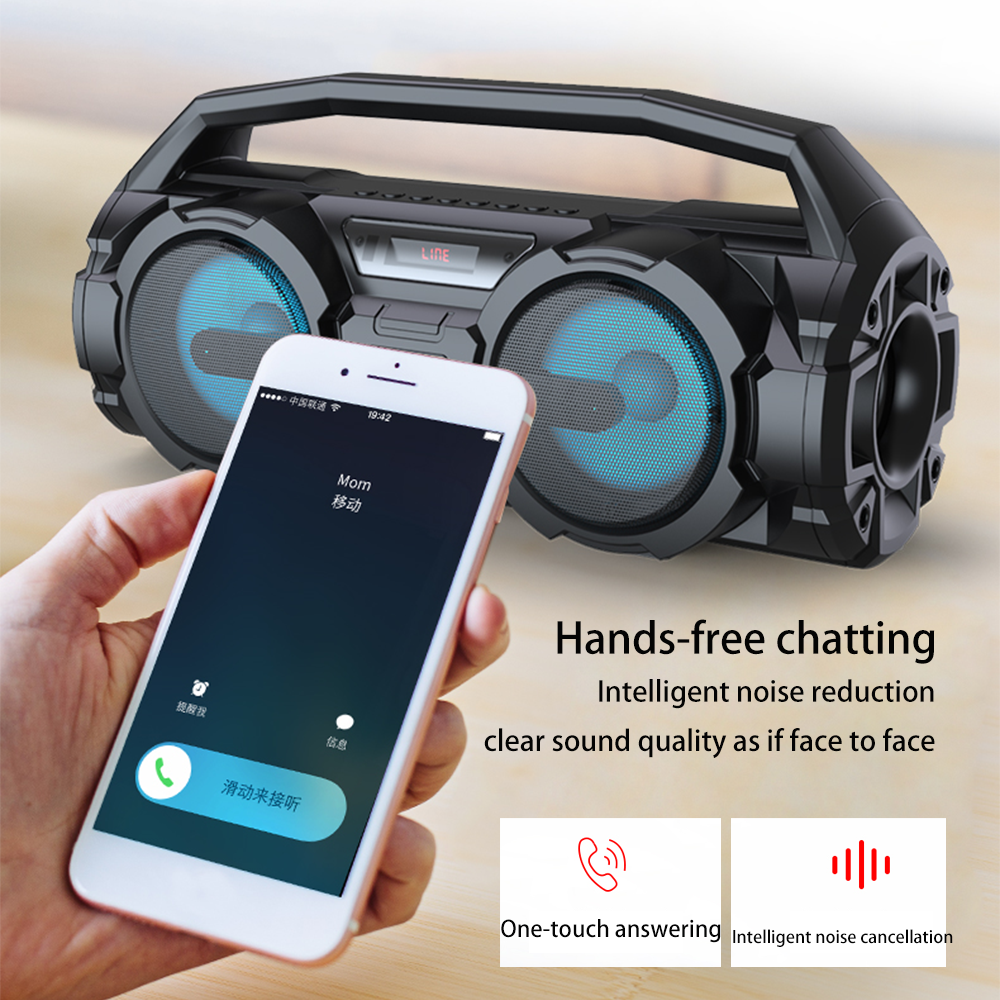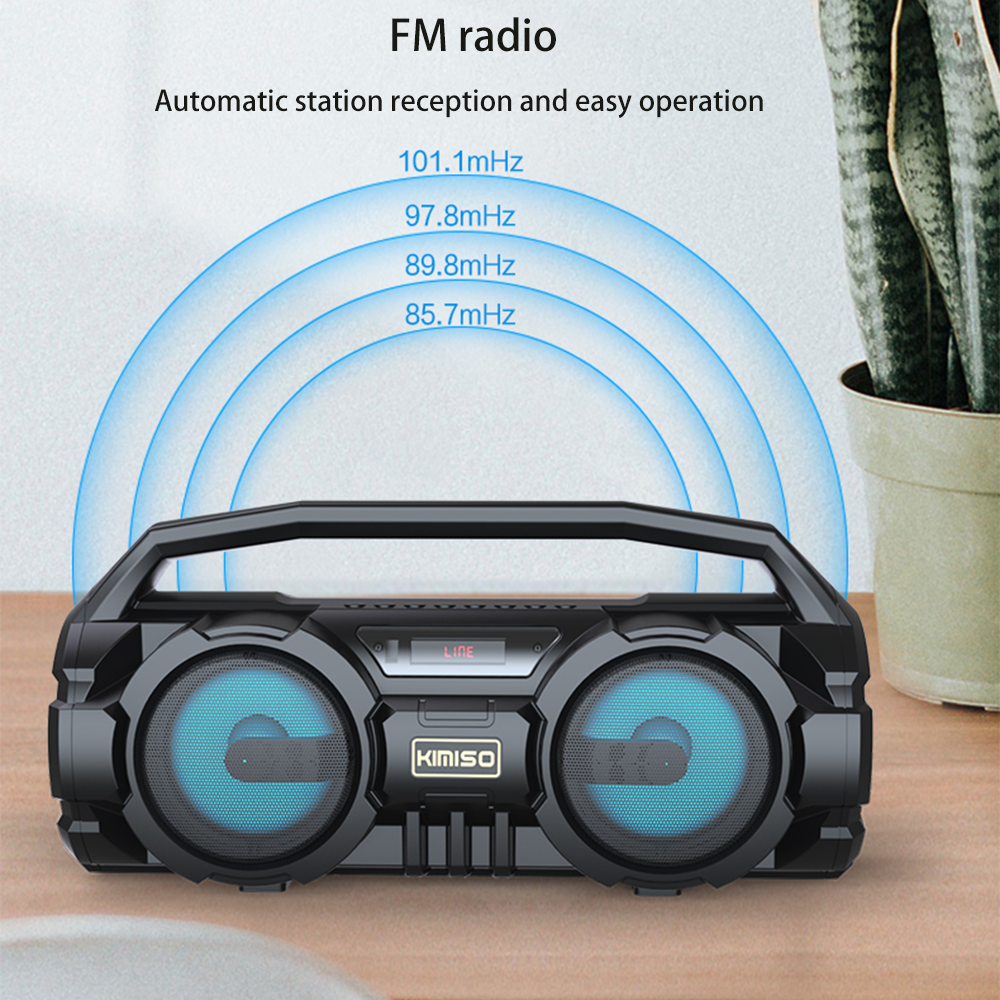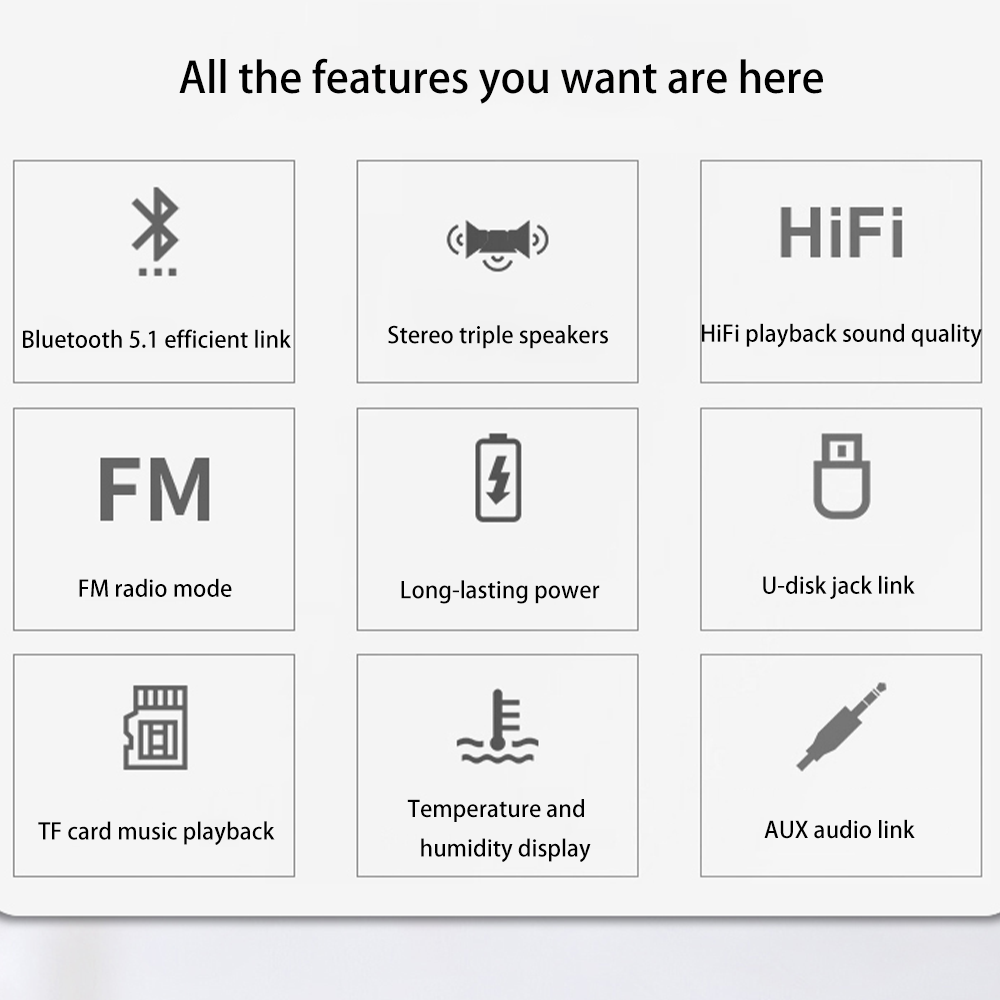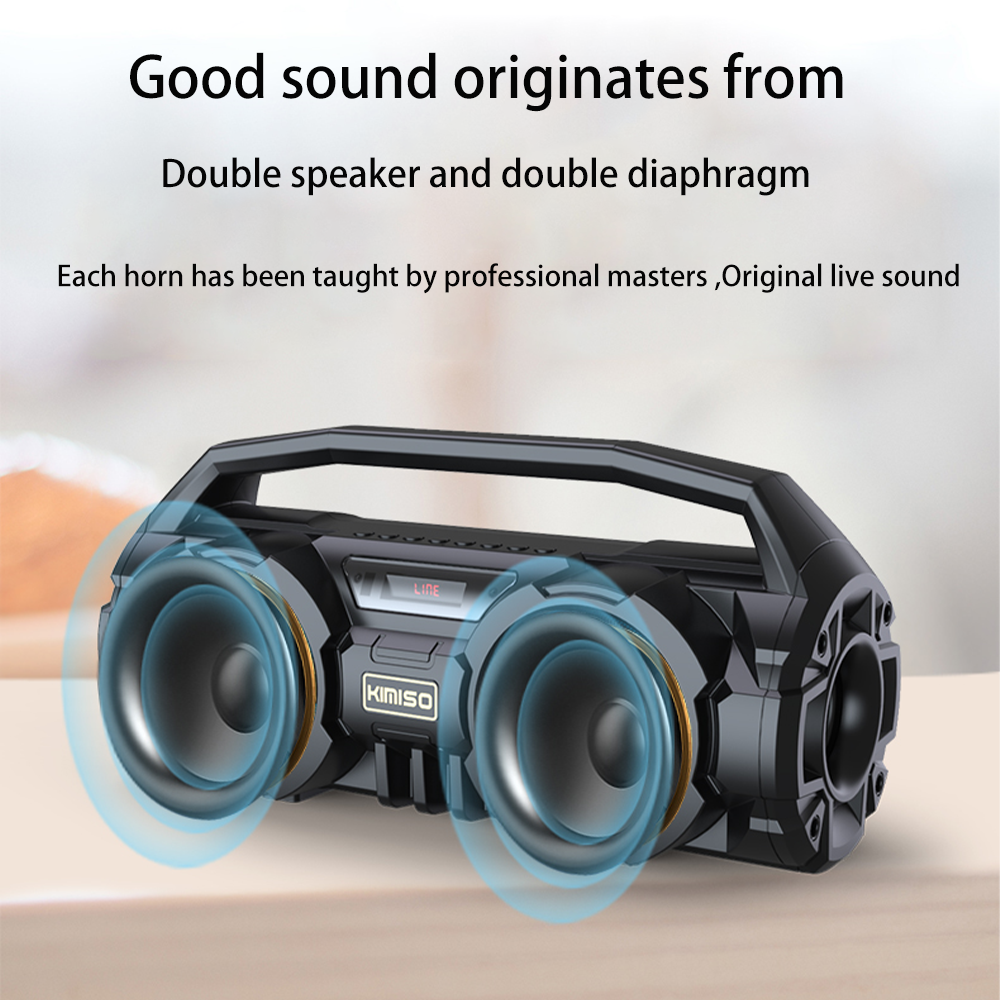 M